Alfredo Ruiz
(561) 350-6923
Boca Raton, Palm Beach County
Boca Raton is a city in Palm Beach County, Florida. The city is located at 26°22'6"N and 80°7'44"W. According to the United States Census Bureau, the city population was 91,332 persons. As of the last census, the median income for a household in the city was $71,678. Please visit the city page at my website and you'll be able to see all real estate data and detailed Boca Raton statistic.
know more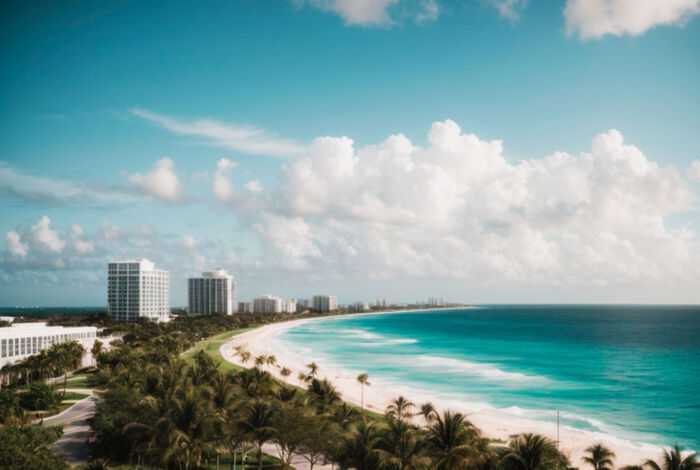 What's trending now in the market
Why New Yorkers, Californians and others pay so...

by

By Kevin Sun

on 2019-12-13 at 5:30 PM

Residential rents in the U.S. increased in 2019 as did the number of tenants, pushing America's total rent bill to $512 billion, according to a new research report from Zillow. That's about 10% above the decade's average. With most U.S. renters making their final payments of the decade at the start of this month, Zillow used census data and its own to look back at rent payments […]

Paper magnate inks deal for condo at The Bristol

by

By Keith Larsen

on 2019-12-13 at 4:30 PM

The Bristol in West Palm Beach continues to attract wealthy buyers as it nears sellout. Paper magnate Bob Grossman and his wife Lynne purchased unit 2101 at the high end-luxury condo development for $12.2 million. Bob Grossman and his brother Steven Grossman sold their containerboard manufacturing and corrugated packaging company, Southern Container Corp., in 2008 for $851 million, according to […]

Coming soon: The Real Deal's Best of 2019

by

TRD Staff

on 2019-12-13 at 3:30 PM

With a brand new year rapidly approaching, The Real Deal is taking a closer look at the notable commercial, development and residential deals of 2019. Dropping on the web and in the December issue, we're revealing the most expensive home sales of the year, the juiciest lawsuits, the most valuable office leases, the top projects filed, the most active developers and much, much more! […]
Get Your House Ready To Sell This Winter

by

Shannah Ferrante

on 2019-12-13 at 6:00 AM

Some Highlights Winter is a great time to list a house, since inventory is traditionally low, and most sellers are holding off until spring to put their homes on the market. Waiting for warmer weather when more competition is on the market will only put your house up against many more choices for buyers. Get your house ready to sell now with quick and easy fixes that make a big impact. […]

Holiday Gifts Are Not the Only Hot Things Right...

by

Shannah Ferrante

on 2019-12-12 at 6:00 AM

Black Friday is behind us and holiday gifts are flying off the shelves in stores and online. Unlike last year, however, there's another type of buyer that is very active this winter – the homebuyer. Each month, ShowingTime releases their Showing Index, which tracks the average number of appointments received on active U.S. house listings. […]

Have You Outgrown Your Home?

by

Shannah Ferrante

on 2019-12-11 at 6:00 AM

It may seem hard to imagine that the home you're in today – whether it's your starter home or just one you've fallen in love with along the way – might not be your forever home. The good news is, it's okay to admit if your house no longer fits your needs. According to the […]
I know everything about Real Estate. Contact Me!