Alfredo Ruiz
(561) 350-6923
Boca Raton, Palm Beach County
Boca Raton is a city in Palm Beach County, Florida. The city is located at 26°22'6"N and 80°7'44"W. According to the United States Census Bureau, the city population was 91,332 persons. As of the last census, the median income for a household in the city was $71,678. Please visit the city page at my website and you'll be able to see all real estate data and detailed Boca Raton statistic.
know more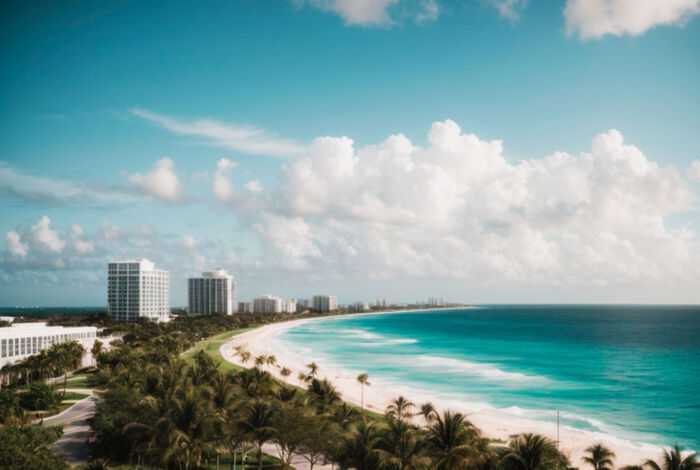 What's trending now in the market
Trump Plaza's condo board votes to remove...

by

TRD Staff

on 2021-01-26 at 11:15 PM

Trump Plaza's condo board voted to remove the ex-president's name from the West Palm Beach towers. The twin towers' board unanimously voted last week to change Trump Plaza's name as a result of the attack on the Capitol on Jan. 6, the Palm Beach Post reported. The move marks the latest attempt in the past year to create distance from Trump. Last year, residents voted to […]

Matthew Perry parts with Malibu beach house for...

by

TRD Staff

on 2021-01-26 at 11:00 PM

It's one Los Angeles property down and another to go for Matthew Perry. The "Friends" star sold his beachfront home in Malibu for $13.1 million, but is still looking to unload his larger Century City penthouse, the Los Angeles Times reported. The two-story Malibu home at 25438 Malibu Road is 5,500 square feet, and has four bedrooms and 3.5 bathrooms. Both levels open up to decks […]

Bridge Investment joins Wynwood Haus multifamily...

by

By Wade Tyler Millward

on 2021-01-26 at 10:30 PM

TSG and Lineaire Group have brought on another partner for a proposed 224-unit, 20-story multifamily property in a Wynwood Opportunity Zone. The developers have added Bridge Investment Group to the project, called Wynwood Haus, at 1765 North Miami Avenue in Miami, according to a press release. The project is expected to break ground at the end of the first quarter. Construction should last about […]
What's the Difference between an Appraisal and...

by

KCM Crew

on 2021-01-26 at 11:00 AM

If you're planning to buy a home, an appraisal is an important step in the process. It's a professional evaluation of the market value of the home you'd like to buy. In most cases, an appraisal is ordered by the lender to confirm or verify the value of the home prior to lending a buyer

Why Moving May Be Just the Boost You Need

by

KCM Crew

on 2021-01-25 at 11:00 AM

As we look back over the past year, we've certainly lived through one of the most stressful periods in recent history. After spending so much more time at home throughout the health crisis, some are wondering if they should move to improve their mental health and well-being. This is no surprise since the U.S. Census

Financial Fundamentals for Homebuyers...

by

KCM Crew

on 2021-01-22 at 11:00 AM

Some Highlights When you're thinking about buying a home, there are a few key steps to take before you even start to look at houses. From saving for your down payment to getting pre-approved for a mortgage, you'll want to make sure you keep your financial plan on track from the beginning. Let's connect today to make sure you have an introduction to a trusted lender and […]
I know everything about Real Estate. Contact Me!