Alfredo Ruiz
(561) 350-6923
Boca Raton, Palm Beach County
Boca Raton is a city in Palm Beach County, Florida. The city is located at 26°22'6"N and 80°7'44"W. According to the United States Census Bureau, the city population was 91,332 persons. As of the last census, the median income for a household in the city was $71,678. Please visit the city page at my website and you'll be able to see all real estate data and detailed Boca Raton statistic.
know more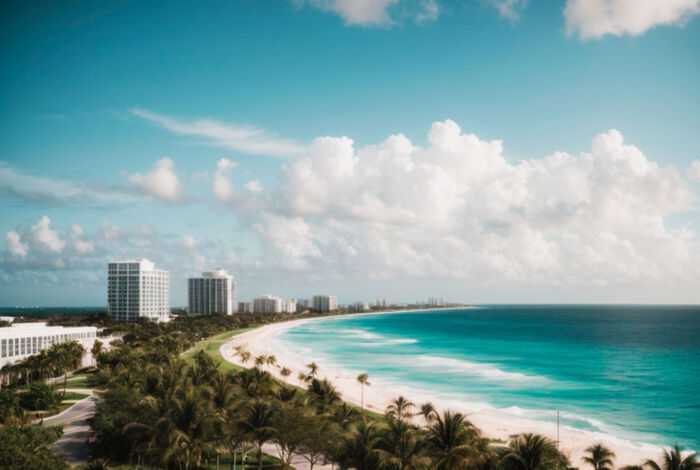 What's trending now in the market
Reuben Brothers scoop up 618-acre property...

by

TRD Staff

on 2020-05-31 at 9:00 AM

Fresh off a big retail deal in New York, British investors David and Simon Reuben have picked up a 618-acre property outside Spain's capital Madrid. Their private equity firm, the aptly-named Reuben Brothers, bought the parcel for an undisclosed price, according to Bloomberg. The property is in a pricey area about 46 miles from Madrid that borders the San Juan Reservoir. It's a […]

Trophy office towers could become a thing of the...

by

TRD Staff

on 2020-05-30 at 2:00 PM

Some London developers could find themselves building office space for tenants that don't exist, if they already aren't. The economic downturn brought on by the pandemic is also likely to mean at least a temporary end to the type of monumental office projects born from the optimism of the last several years, according to the Financial Times. Number 22 Bishopsgate, a 62-story Class A […]

Lesser-known Apple co-founder re-lists...

by

TRD Staff

on 2020-05-30 at 12:00 PM

A sprawling central California ranch owned by an Apple co-founder is on the market for $37.5 million. Neither Steve Jobs nor his programming whiz partner Steve Wozniak ever owned this 14,000-acre property — it is owned by Apple's second CEO and first big investor, Mike Markkula, according to Business Insider. The now-76-year-old Markkulla and his wife bought the property in 1982 for […]
Top Reasons to Own Your Home [INFOGRAPHIC]

by

Shannah Ferrante

on 2020-05-29 at 6:00 AM

Some Highlights June is National Homeownership Month, and it's a great time to consider the benefits of owning your own home. If you're in a position to buy, homeownership might help you find the stability, community, and comfort you've been searching for this year. Let's connect today to determine if homeownership is the right next step for you and your family. […]

Economists Forecast Recovery to Begin in the...

by

KCM Crew

on 2020-05-28 at 6:00 AM

With the U.S. economy on everyone's minds right now, questions about the country's financial outlook continue to come up daily. The one that seems to keep rising to the top is: when will the economy begin to recover? While no one knows exactly how a rebound will play out, expert economists around the country are […]

Why This Summer Is the 2020 Real Estate Season

by

KCM Crew

on 2020-05-27 at 6:00 AM

With stay-at-home orders starting to gradually lift throughout parts of the country, data indicates homebuyers are jumping back into the market. After many families put their plans on hold due to the COVID-19 pandemic, what we once called the busy spring real estate season is shifting into the summer. In 2020, summer is the new […]
I know everything about Real Estate. Contact Me!