Alfredo Ruiz
(561) 350-6923
Boca Raton, Palm Beach County
Boca Raton is a city in Palm Beach County, Florida. The city is located at 26°22'6"N and 80°7'44"W. According to the United States Census Bureau, the city population was 91,332 persons. As of the last census, the median income for a household in the city was $71,678. Please visit the city page at my website and you'll be able to see all real estate data and detailed Boca Raton statistic.
know more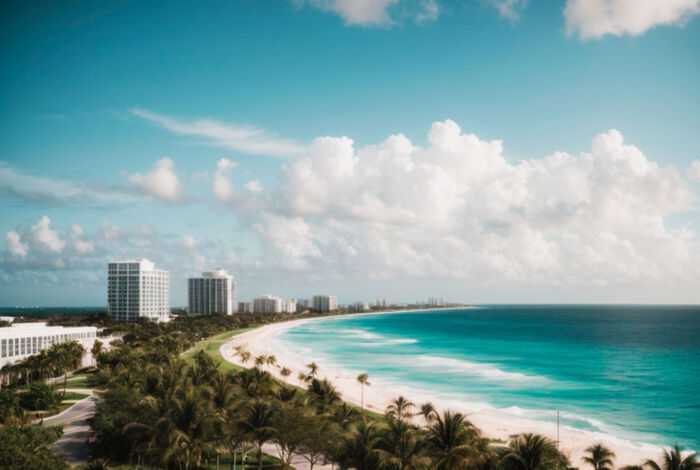 What's trending now in the market
Federal aid dries up and eviction bans loom over...

by

By Georgia Kromrei

on 2020-08-13 at 3:30 PM

Apartment owners like Jerry Waxenberg, whose firm owns several thousand units, are biting their nails over rent collections. Waxenberg said his Bronx-based company has lost half a million dollars in rent over the last five or six months. Though collections have improved from a low in March, when his firm collected barely 80 percent of normal levels, he said he's "fearful they […]

Former JLL employee sues alleging toxic "boys...

by

By Rich Bockmann Research by Orion Jones

on 2020-08-13 at 3:00 PM

A former associate in JLL's New York City office alleges she was fired after speaking up about what she called a toxic "boys club." Tiffany Catalini — who said she was the only woman in out of more than 15 production associates — filed a lawsuit in Manhattan federal court Tuesday alleging her career at JLL was stymied and ultimately terminated because of the […]

TF Cornerstone's Tom Elghanayan sells Palm...

by

By Katherine Kallergis

on 2020-08-13 at 2:30 PM

Two members of the billionaire New York real estate Elghanayan family sold their home in Palm Beach. Tom Elghanayan and his wife Madeline Hult Elghanayan sold the home at 235 Dunbar Road for $8.95 million, less than two years after purchasing the home for $8.1 million, according to Realtor.com. The buyer is not yet known, and the deal hasn't been recorded. Gary Pohrer of Douglas Elliman […]
Homes Are More Affordable Right Now Than They...

by

KCM Crew

on 2020-08-13 at 10:00 AM

Today, home prices are appreciating. When we hear prices are going up, it's normal to think a home will cost more as the trend continues. The way the housing market is positioned today, however, low mortgage rates are actually making homes more affordable, even as prices rise. Here's why. According to the Mortgage Monitor Report

Why Foreclosures Won't Crush the Housing Market...

by

KCM Crew

on 2020-08-12 at 10:00 AM

With the strength of the current housing market growing every day and more Americans returning to work, a faster-than-expected recovery in the housing sector is already well underway. Regardless, many are still asking the question: will we see a wave of foreclosures as a result of the current crisis? Thankfully, research shows the number of

Current Buyer & Seller Perks in the Housing Market

by

KCM Crew

on 2020-08-11 at 10:00 AM

Today's housing market is making a truly impressive turnaround, and it's also setting up some outstanding opportunities for buyers and sellers. Whether you're thinking of buying or selling a home this year, there are perks today that are rarely available, and definitely worth looking into. Here are the top two. The Biggest Perk for Buyers:
I know everything about Real Estate. Contact Me!