Alfredo Ruiz
(561) 350-6923
Boca Raton, Palm Beach County
Boca Raton is a city in Palm Beach County, Florida. The city is located at 26°22'6"N and 80°7'44"W. According to the United States Census Bureau, the city population was 91,332 persons. As of the last census, the median income for a household in the city was $71,678. Please visit the city page at my website and you'll be able to see all real estate data and detailed Boca Raton statistic.
know more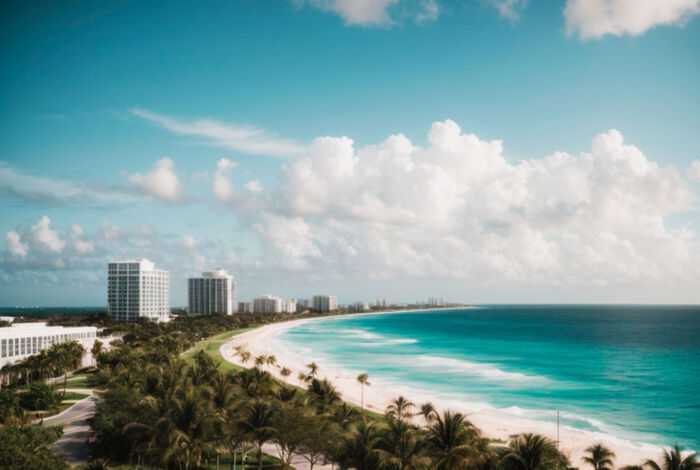 What's trending now in the market
What you should know about Greenland and its real...

by

Kevin Rebong

on 2019-08-16 at 6:15 PM

No one seems certain how to take the news that the President Trump is interested in buying Greenland. Is it a joke? Is it even possible? Would Mexico pay for it? Though numerous Greenlandic politicians have weighed in to unequivocally rebuff Donald Trump's reported interest in acquiring their homeland, the president himself has not yet commented publicly on the Wall Street Journal report […]

Crescent Heights buys Staples building in...

by

Kevin Rebong

on 2019-08-16 at 6:00 PM

Crescent Heights added to its massive portfolio along Biscayne Boulevard in Miami. The Miami-based company, led by Russell Galbut, paid $14 million for the Staples-leased building at 2121 Biscayne Boulevard, according to Marcus & Millichap. Property records show BG7 LLC sold the 20,388-square-foot building, built in 2008. The company is tied to J and R Managers LLC and is managed by Richard […]

The Hotel Hunger Games: Why some projects in...

by

Gregory Prosser

on 2019-08-16 at 5:30 PM

Fulton Market in recent years has been the epicenter of office development in Chicago, helping the city attract new corporate tenants, retailers and workers. Now, the Near West Side neighborhood is ground zero for another kind of development boom: hospitality. Four hotels with a total of 581 keys have come to the Fulton Market neighborhood since 2014, with another seven hotels in various stages […]
Buying a Home: Do You Know the Lingo?...

by

simplify

on 2019-08-16 at 6:00 AM

Some Highlights: Buying a home can be intimidating if you're not familiar with the terms used throughout the process. To point you in the right direction, here's a list of some of the most common language you'll hear when buying a home. The best way to ensure your home-buying process is a positive one is to find a real estate professional who will guide you through every […]

Busting the Myth About a Housing Affordability...

by

simplify

on 2019-08-15 at 6:00 AM

It seems you can't find a headline with the term "housing affordability" without the word "crisis" attached to it. That's because some only consider the fact that residential real estate prices have continued to appreciate. However, we must realize it's not just the price of a home that matters, but the price relative to a […]

The Benefits of Growing Equity in Your Home

by

simplify

on 2019-08-14 at 6:00 AM

Over the last couple of years, we've heard quite a bit about rising home prices. Today, expert projections still forecast continued growth, just at a slower pace. One of the often-overlooked benefits of rising home prices is the positive impact they have on home equity. Let's break down three ways this is a win for […]
Kentucky REALTORS' Phillips: Federal Rules to...

on 2019-08-18 at 1:53 AM

Kentucky REALTORS' Phillips: Federal Rules to allow association health plans are necessary User-generated contentAs an association representing approximately 11,300 real estate professionals in Kentucky, we have heard loudly from our members for years that they not only ... […]

Helen Painter Group Realtors | Eagle Mountain...

on 2019-08-18 at 1:00 AM

Helen Painter Group Realtors | Eagle Mountain Lake Fort Worth Star-TelegramThe home at 9625 Lechner Road sits on Eagle Mountain Lake. […]

Arlington Board of Realtors - Fort Worth...

on 2019-08-18 at 1:00 AM

Arlington Board of Realtors Fort Worth Star-TelegramKnow what stays and what goes. When a property changes hands, what goes with it? Unless otherwise stated in the sales contract, you won't find a comfy couch ... […]
I know everything about Real Estate. Contact Me!