Alfredo Ruiz
(561) 350-6923
Boca Raton, Palm Beach County
Boca Raton is a city in Palm Beach County, Florida. The city is located at 26°22'6"N and 80°7'44"W. According to the United States Census Bureau, the city population was 91,332 persons. As of the last census, the median income for a household in the city was $71,678. Please visit the city page at my website and you'll be able to see all real estate data and detailed Boca Raton statistic.
know more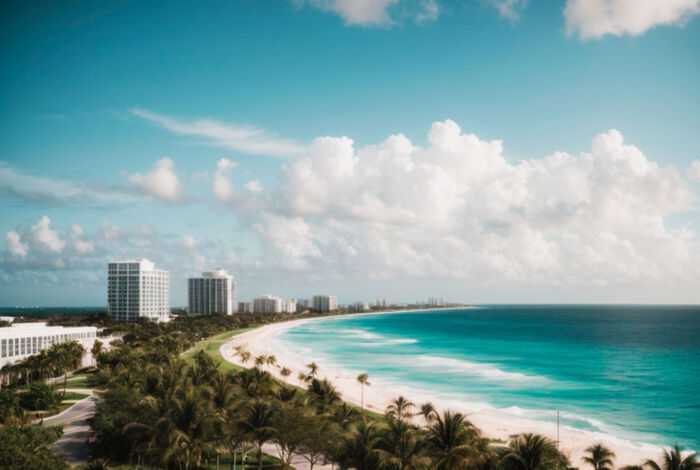 What's trending now in the market
Charles Cohen's Carefree Theater redevelopment...

by

TRD Staff

on 2020-11-23 at 11:00 PM

West Palm Beach officials recommended a zoning change that would allow a mixed-use development at the former site of the Carefree Theater, owned by developer Charles Cohen. A three-hour hearing of the West Palm Beach Planning Board resulted in a recommended approval of the rezoning with minor changes last week, according to The Palm Beach Post. The proposal is for 58 housing units, 6,900 square […]

Billionaire's wife pays $14M for Palm Beach...

by

By Jordan Pandy

on 2020-11-23 at 10:30 PM

Shahla Ansary, the wife of billionaire businessman Hushang Ansary, bought a penthouse and cabana in Palm Beach for $14 million. Property records show Ansary bought unit PH-2 as well as Cabana CA-46 at the Sun and Surf One Hundred building at 100 Sunrise Avenue. The seller is Magis LLC, a Delaware company managed by West Palm Beach attorney Alan J. Ciklin. Hushang Ansary was formerly Minister of […]

These are the best watches to gift this holiday...

by

By Sydney Winnick

on 2020-11-23 at 10:00 PM

Note: These items are independently selected by our team. However, TRD may receive a commission when you purchase products through affiliate links. You can't give anyone more hours in the day, but you can give the busiest of business people a fashionable way to stay on time. Whether it's a gift to yourself for clinching a tough close, or for a colleague who needs that subtle reminder […]
Is Buying a Home Today a Good Financial Move?

by

KCM Crew

on 2020-11-24 at 11:00 AM

There's no doubt 2020 has been a challenging year. A global pandemic coupled with an economic recession has caused heartache for many. However, it has also prompted more Americans to reconsider the meaning of "home." This quest for a place better equipped to fulfill our needs, along with record-low mortgage rates, has skyrocketed the demand

Don't Let Buyer Competition Keep You from...

by

KCM Crew

on 2020-11-23 at 11:00 AM

This year's record-low mortgage rates sparked high demand among homebuyers. Current homeowners, however, haven't put their houses on the market so quickly. This makes finding a home to buy today challenging for many potential buyers. With an obstacle like this, those searching for their dream homes may be pressing pause on their searches as we

It Pays to Sell with a Real Estate Agent...

by

KCM Crew

on 2020-11-20 at 11:00 AM

Some Highlights Today, it's more important than ever to have an expert you trust to guide you as you sell your house. From your safety throughout the process to the complexity of negotiating the deal, you need a professional on your side. Before you decide to take on the challenge of selling your house on your own, let's connect to discuss your options.
I know everything about Real Estate. Contact Me!